Change is in the AIR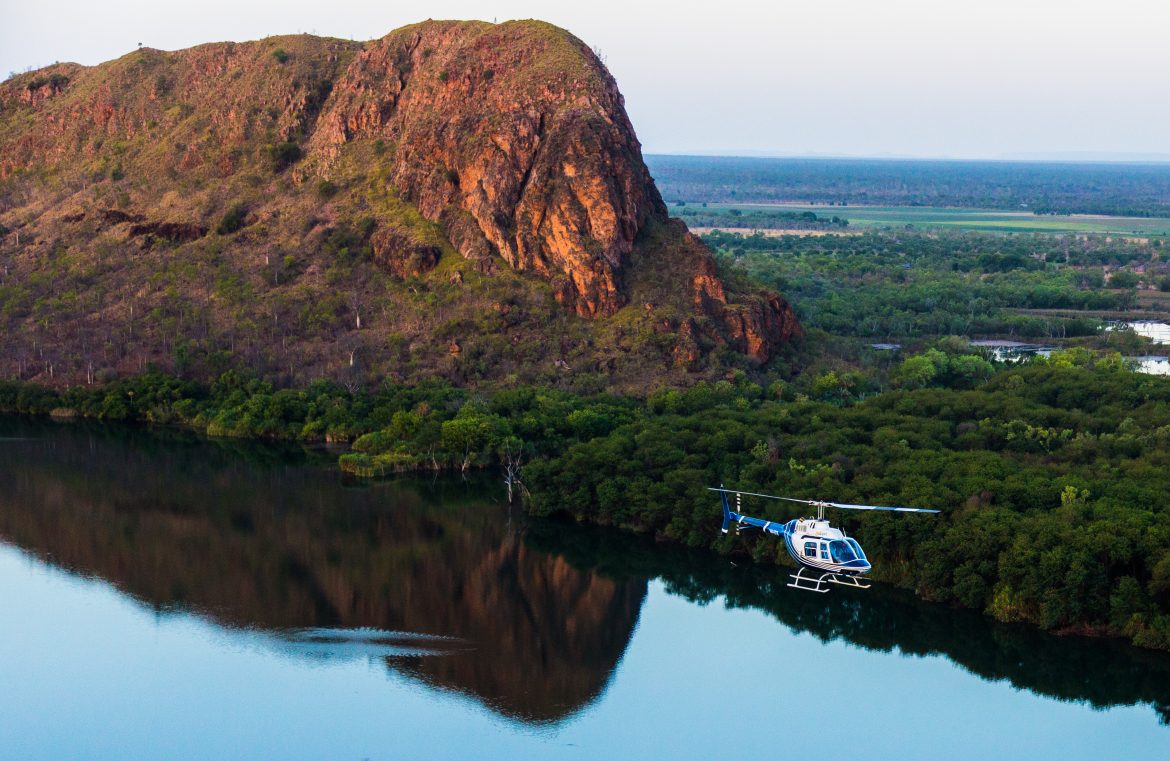 2014 has seen some major changes in local well-established aviation businesses.
In April, the owners of Slingair and Heliwork WA sold Heliwork WA to Kununurra locals, Michael and Kate McConachy and their business partners, Geoff and Jan Hamilton.
Now, the business' name is changing to better reflect the diverse services, which this major helicopter company offers to the corporate sector and also the tourists who visit the Kimberley and Top End. To reflect the enduring pioneer spirit of Australia's north, the business has been renamed HeliSpirit. Air transport is essential to our survival in the Kimberley, with helicopters in particular playing a major part in; installing our power lines, rescuing us from floods or fires, taking us fishing in wild rivers, surveying the great land expanses and giving us extraordinary adventures and views of our stunning landscape.
HeliSpirit has a fleet of 19 helicopters stationed at bases around the Kimberley including Kununurra, Purnululu , Mitchell Falls, El Questro and Warmun. During 2014 new bases were established at Katherine Gorge and Lake Argyle.
Flights offered from Kununurra and Lake Argyle are absolutely incredible. The crew at HeliSpirit can take you to secluded springs and waterholes. Here, you can land and guests can swim in pristine freshwater and enjoy a secluded and exclusive picnic. This is an unforgettable option for that special occasion. Once it rains, the waterfalls will awaken and then will be the time to go on a waterfall helicopter flight. If you are a keen fisher, then a helifishing adventure is the perfect opportunity to catch that big Barra you have been dreaming of.  The HeliSpirit pilots and guides are true experts on finding the right spot and looking after you on the day. Living here, we are lucky to have all this at our fingertips.
The new HeliSpirit logo in gold and dark blue is mirrored in the new helicopter paint scheme.  Follow @HeliSpirit on Instagram to see spectacular photos. HeliSpirit are also on Facebook, so check out their page to find out what is happening around the Kimberley.
T: 9168 1101