The Breath-taking Katherine Gorge, Why it is a Must See!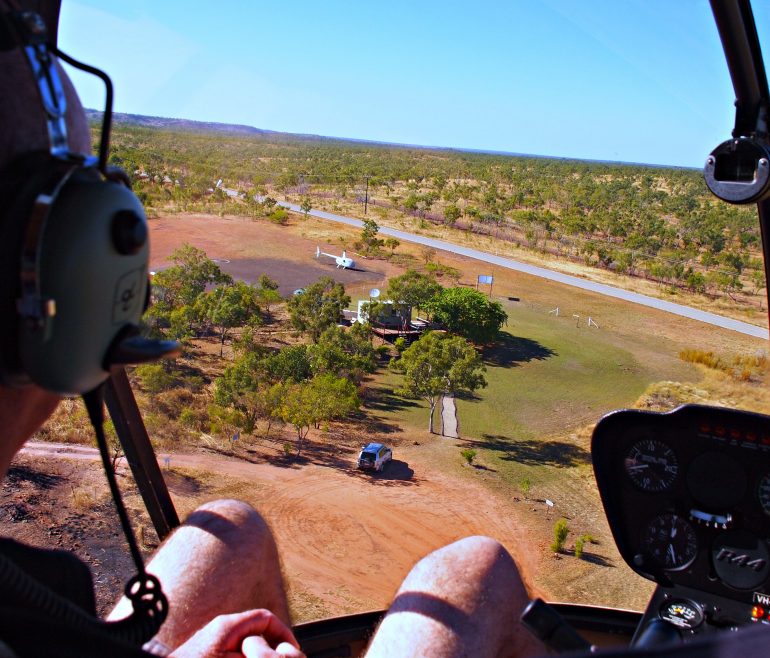 Katherine Gorge is one of the most stunning locations in the Northern Territory. Situated within the Nitmiluk National Park, the gorge offers a wide range of unbelievable scenery, which is best witnessed from a bird's eye view. Katherine Gorge helicopter flights are offered by Helispirit with a variety of options to discover the spectacular landscape.
Size matters!
There is a lot to see and do in the 180,353 hectares of the Nitmiluk National Park. Katherine Gorge alone consists of 18 magnificent gorges which provide an opportunity to witness the sheer size of the canyon walls and the winding rivers below. As well as the extensive gorges, the escarpment of Arnhem Land is another attractive feature of the Nitmiluk National Park. Best seen from a Katherine Gorge helicopter flight, the escarpment delivers spectacular views and photography opportunities.
Wildlife
The array of wildlife through-out Katherine Gorge is another inviting aspect of this amazing region. Through-out the year Freshwater crocodiles can be seen in and around the river ways of Katherine Gorge. Bird life is also very popular, with the likes of Red-winged parrots, Osprey, Red-tailed Black Cockatoos, White-gaped honey eaters, plus many others.
Zig Zagging Gorges
What sets Katherine Gorge apart from most other gorges is its unique zig zag formation. Due to the geology of the area the gorges seem to cut through the landscape, creating an unusual pattern in which the rivers follow beneath. To view this incredible natural creation from the best angle, Katherine helicopter tours are ideal.
Waterfalls and Rockholes
Through-out the Nitmiluk National Park, there are a number of amazing waterfalls dotted along the escarpment which provide exquisite photography opportunities. As the helicopter follows the 17 Mile Valley, waterfalls such as Northern Rockhole, Biddlecombe Cascades, Crystal Falls and 17 Mile Falls can be seen, with the stunning Edith Falls not too far away.
See it from the air!
Due to the sheer size of Nitmiluk National Park, and the large number of gorges and waterfalls to witness, it makes sense that it is all seen from the air. Katherine Gorge tours allows visitors to experience the most of Katherine Gorge from the best seat in the house. The helicopter flights include all 13 gorges, flying low over the Katherine river, views of the stunning Arnhem Land escarpment, following the valleys and enjoying the majestic waterfalls.
The breath-taking Katherine Gorge is a must see attraction in the Northern Territory as it has so much on offer. From its sheer size, countless waterfalls, array of wildlife and unique gorges it is one of the most pristine places in Australia. To take in all that is offered by this wonderful region, doing from an eagle's view point is the ideal approach. Helispirit offer a range of flight options at affordable rates.
For bookings or enquiries please call 1800 833 722 or visit our website at: