Waterfalls galore on this Kimberley helicopter flight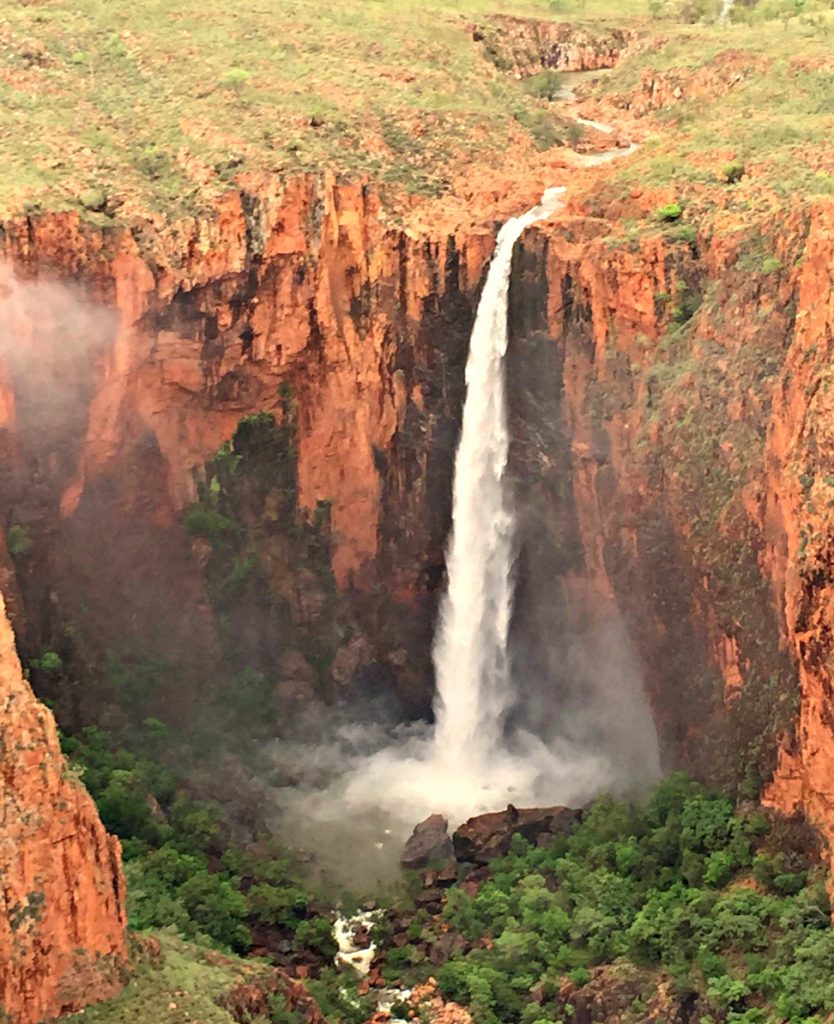 We have had wonderful rain in Kununurra over the past 2 weeks and  the waterfalls  are flowing in abundance in the ranges surrounding Kununurra.  The best way to see them is on a scenic helicopter flight  as most roads are now closed and too wet to drive on safely. The Waterfall helicopter flight path will vary depending on which waterfalls are at their best on the day. Our experienced pilots will give you exciting views of the Ord River, the ranges and the farmland as well as landing you to swim in a cascading waterfall. A picnic is included with Margaret River wine and chilled Matsos beers to enjoy.
This photo of Revolver Falls near Kununurra was taken by Karen, 2 days ago on her visit to Kununurra.  In her Tripadvisor review she  said Wow, the colours were amazing, it was so green and with water flowing…the gorges, waterfalls….incredible!
There are some pretty good flight deals at the moment as it is our low season, so come on up to Kununurra to experience the waterfall season and to get away from the dry heat in the south.