HeliSpirit specialises in Mining support, we have the equipment & personnel to do the job cost effectively, efficiently & safely.
From grass roots claim staking, to testing, seismic, drilling & development, our diverse fleet has your job covered.
We specialise in:
Heavy Lifting e.g. Drill rig mobilisation to inaccessible areas
Fire supppression for your asset protection
Aerial survey
Heritage & Biosecurity Surveys
Corporate Charter to transfer personnel
Exploration
Spectrometer
Airborne geophysical surveys
Seismic & gravity surveys
Magnetometer
Radiometric
Electromagnetic
All forms of sampling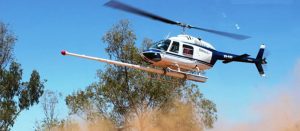 Contact our specialists on 08 9168 1110 to find out how we can service your requirements.